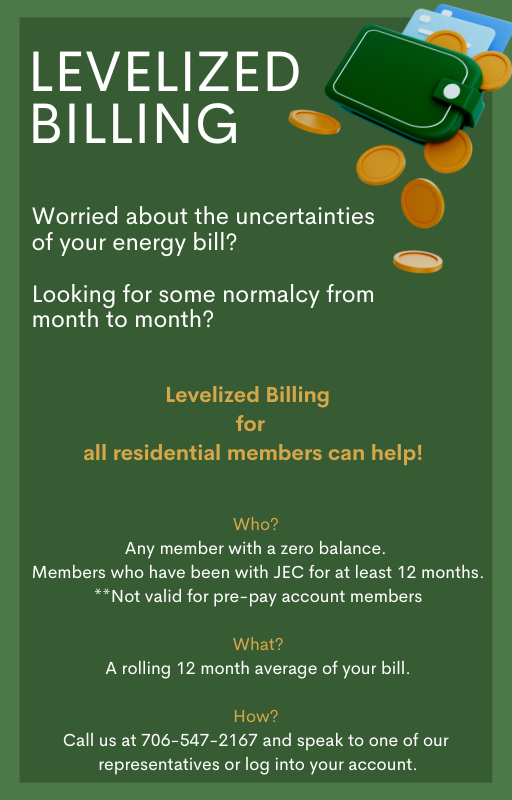 Jefferson Energy Cooperative offers levelized billing to our members who want to know what to expect each month for their electric bill. With levelized billing, your amount from month to month should vary only slightly when compared to the normal seasonal fluctuations.
How does levelized billing work?
Levelized Billing is a method of averaging previous billings to balance out the seasonal variations of the bill. Levelized Billing is based on the most recent twelve months' average and the current taxes. This method does not produce a bill of the exact amount each month but of an amount that is reasonably close to the previous month's bill.
The levelized bill amount could change by a small amount each month. The levelized amount should vary only slightly when compared to the normal seasonal variations. Your bill is dependent upon the increase (or decrease) in your usage and applicable taxes.
Who is eligible?           
To participate in this program, you must be a current member of Jefferson Energy Cooperative with one year of active service at the same location. You must have a zero balance on your account at the requested time of enrollment.
Levelized Billing is only available for residential members at this time.
If you wish to participate in our Levelized Billing program, please call 1-877-533-3377 and speak with a member services representative or log into your account at www.jec.coop for our online enrollment option.