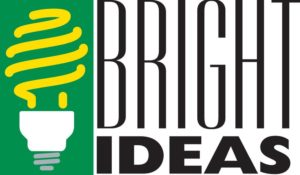 Purpose: The Bright Ideas program is designed to financially support classroom projects for which funding is currently unavailable.
Eligibility: Applicant must be a Georgia certified teacher. A teacher may apply for one grant per school year.
Grant Limit: Projects are open to all subjects and may be funded up to $1,000.
Selection Criteria: Projects must provide a creative learning experience for students, benefit and directly involve student, contain a clearly defined plan of implementation, and encourage teamwork among students.
Grant Awards: Grants must be used within current school year. Applicants are required to submit a final report about the grant and winning teachers agree to give Jefferson Energy Cooperative the right to use their name, photo, and information about the grant in publicity.
Deadline: All applications must be completed and received by Jefferson Energy Cooperative on or before Sept. 29, 2023. Applications received after the deadline will not be considered. MUST SUBMIT 2023 APPLICATION.
Click here to obtain an application for the 2023 Bright Ideas Program.
Contact Suzanne Saunders at 877-533-3377 ext. 5055 or email at [email protected].
The following schools are eligible.
Blythe Elementary School
Brairwood Academy
Carver Elementary School
CrossCreek High School
Dearing Elementary School
Deerchase Elementary School
Diamond Lakes Elementary School
Freedom Park Elementary
Georgia School for Innovation and the  Classic
Glascock County Consolidated School
Goshen Elementary School
Harlem High School
Harlem Middle School
Hephzibah Elementary School
Hephzibah High School
Hephzibah Middle School
Jamestown Elementary School
Jefferson County High School
Jefferson County Middle School
Louisville Academy
Maxwell Elementary School
McBean Elementary School
McDuffie Achievement Center
Mildred E. Freeman Elementary School
Norris Elementary School
North Harlem Elementary School
Pine Hill Middle School
Pinecrest Mennonite School
Thomas Jefferson Academy
Thomson Elementary School
Thomson High School
Thomson-McDuffie Middle School
Warren County High School
Warren County Middle School
Wrens Elementary School