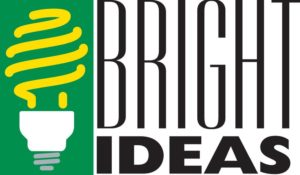 Mission:
The Bright Ideas education grant program, sponsored by Jefferson Energy Cooperative, strives to improve education in classrooms by awarding grants to teachers for innovative, classroom-based projects that would not otherwise be funded.
Eligibility:
Georgia certified teachers at public and private schools in the Jefferson Energy Cooperative service area are eligible. Multiple teachers may apply from one school. One grant application per teacher, per year will be accepted. Winners from past years are eligible to reapply.
Grant Criteria:
Must provide a creative learning experience for students, benefit and directly involve students, follow a clearly defined plan of implementation, and promote teamwork among students.
Subjects:
Grants are open to all subjects.
Grant Limits:
Individual projects can be funded up to $1,000.
Application:
Applications will be provided to eligible schools and may be mailed or emailed to the program director at Jefferson Energy Cooperative.
Judges and Awards:
Applications will be reviewed by the Jefferson Energy Foundation Board and the winners selected by the Bright Ideas Selection Committee. Grant winners will be notified and awarded funds during the month of October.
Click here to obtain an application for the 2022 Bright Ideas Program.
Contact Suzanne Saunders at 877-533-3377 ext. 5055 or email at ssaunders@jec.coop.
The following schools are eligible.
Blythe Elementary School
Brairwood Academy
Carver Elementary School
CrossCreek High School
Dearing Elementary School
Deerchase Elementary School
Diamond Lakes Elementary School
Freedom Park Elementary
Georgia School for Innovation and the  Classic
Glascock County Consolidated School
Goshen Elementary School
Harlem High School
Harlem Middle School
Hephzibah Elementary School
Hephzibah High School
Hephzibah Middle School
Jamestown Elementary School
Jefferson County High School
Jefferson County Middle School
Louisville Academy
Maxwell Elementary School
McBean Elementary School
McDuffie Achievement Center
Mildred E. Freeman Elementary School
Morgan Road Middle School
Norris Elementary School
North Harlem Elementary School
Pine Hill Middle School
Pinecrest Mennonite School
Spirit Creek Middle School
Thomas Jefferson Academy
Thomson Elementary School
Thomson High School
Thomson-McDuffie Middle School
Warren County High School
Warren County Middle School
Willis Foreman Elementary
Wrens Elementary School